Solon Market Analysis 2018
Jiang Real Estate has compiled a detailed market analysis of a variety of areas and suburbs in the Greater Cleveland area for 2018. This information is very useful to individuals interested in buying a home, selling a home or investing in real estate! If interested in further consultation and visiting open houses please call 440-249-0639. Our offices have a professional real estate team, legal team, and bilingual Chinese and English customer service staff members who are dedicated to serve you!
Our market analysis today is of Solon, Ohio. Located in Cuyahoga County, Solon has been ranked as one of the best places to live by Money magazine. Additionally, Solon has been rated as one of the safest places to live in Ohio as well as one of the best places to raise kids by Bloomberg Businessweek. These qualities, among others make Solon a wonderful place to buy a family home!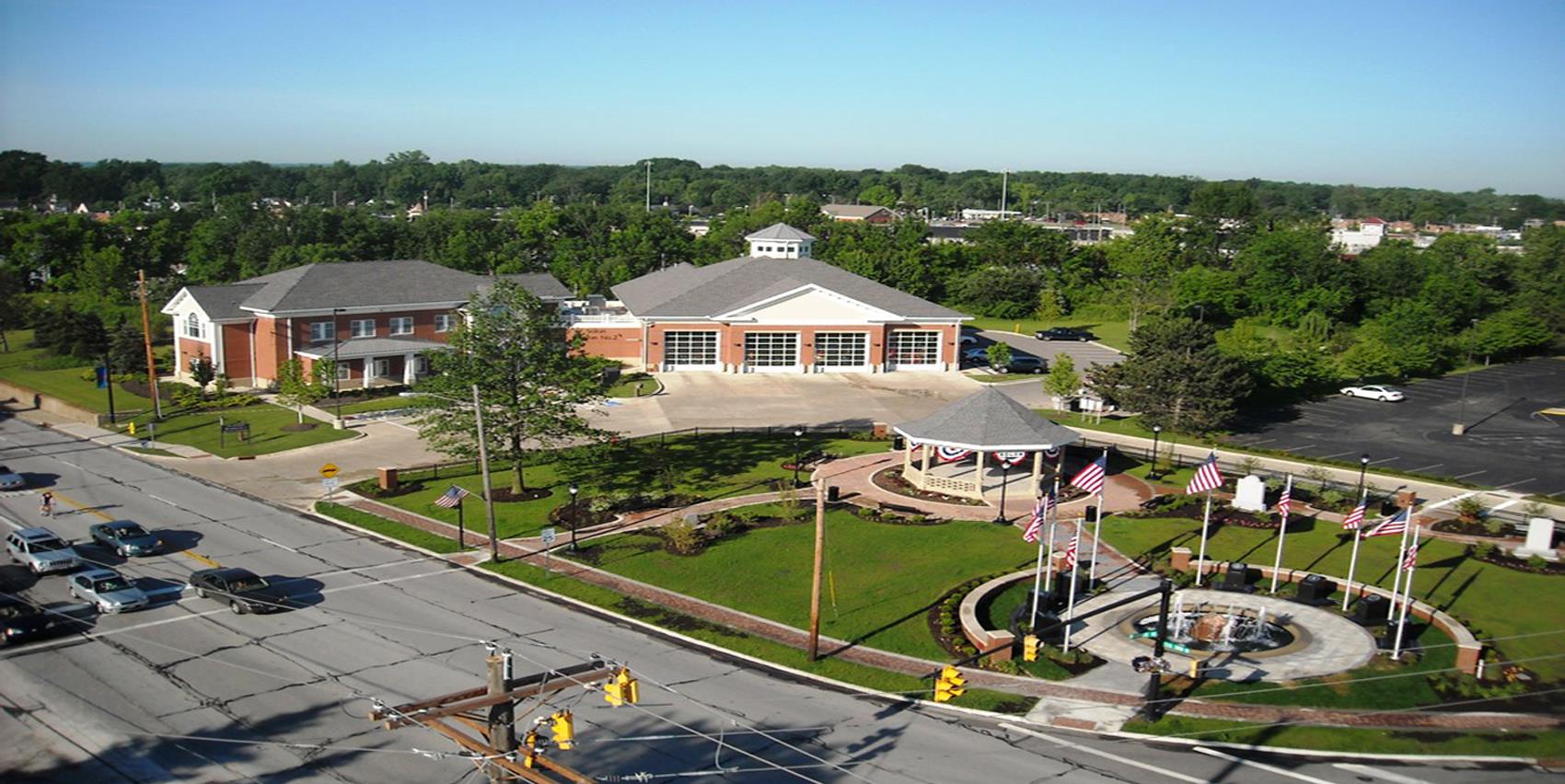 The average number of days on the market for a house in Solon,decreased steadily throughout 2018, ending the year at 114 days on the market (see Figure 1). Throughout 2018, Solon decreased the number of average days on the market by 66 days – over two months! Solon is a desirable community to live in and houses are selling faster!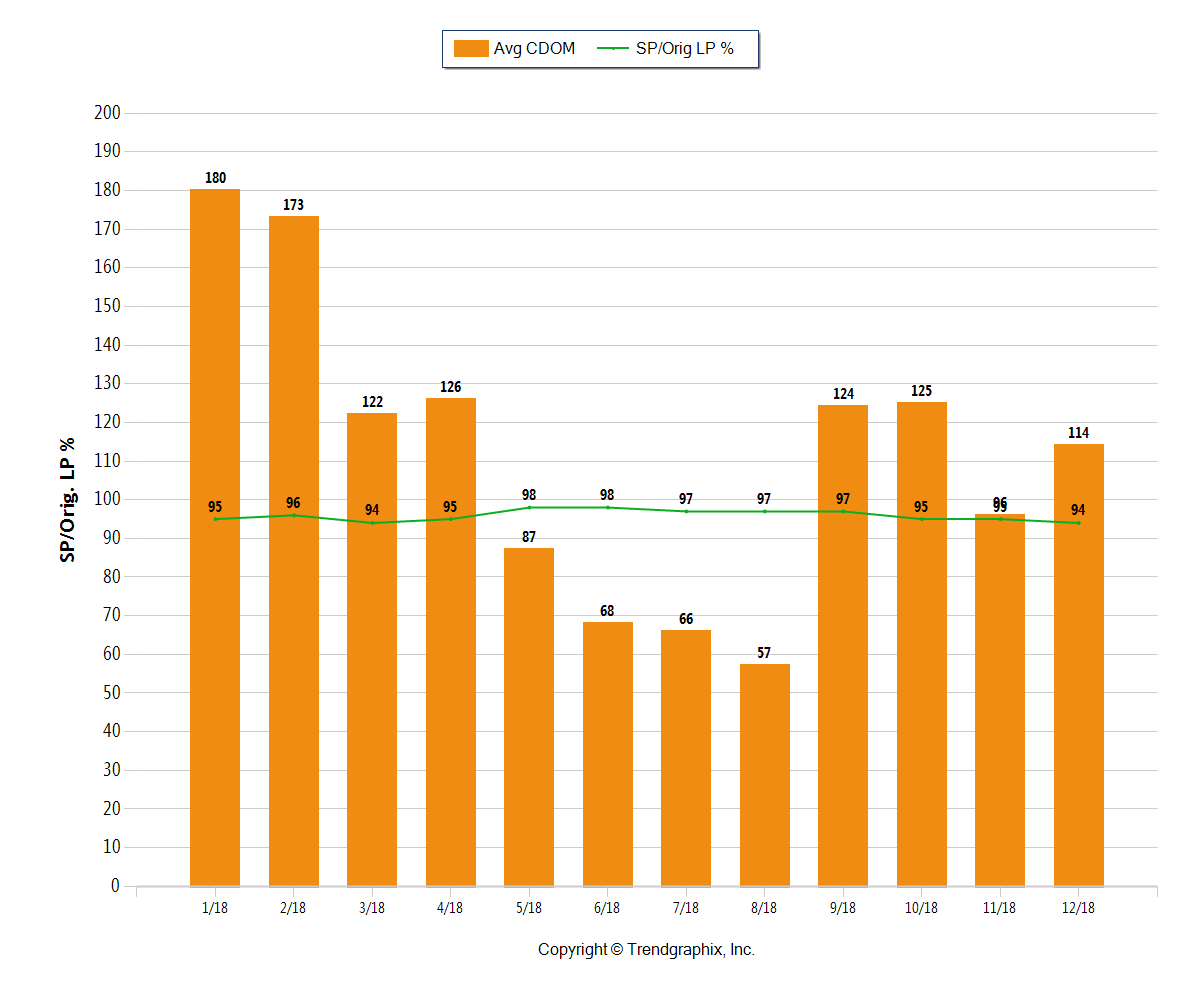 Figure 1
The average price per square foot in Solon remained high throughout 2018, with minor dips and increases throughout the year. In 2018, the average price per square foot was $122 (see Figure 2). The steady rate of price per square footage is a good indicator that homes retain their value well in Solon.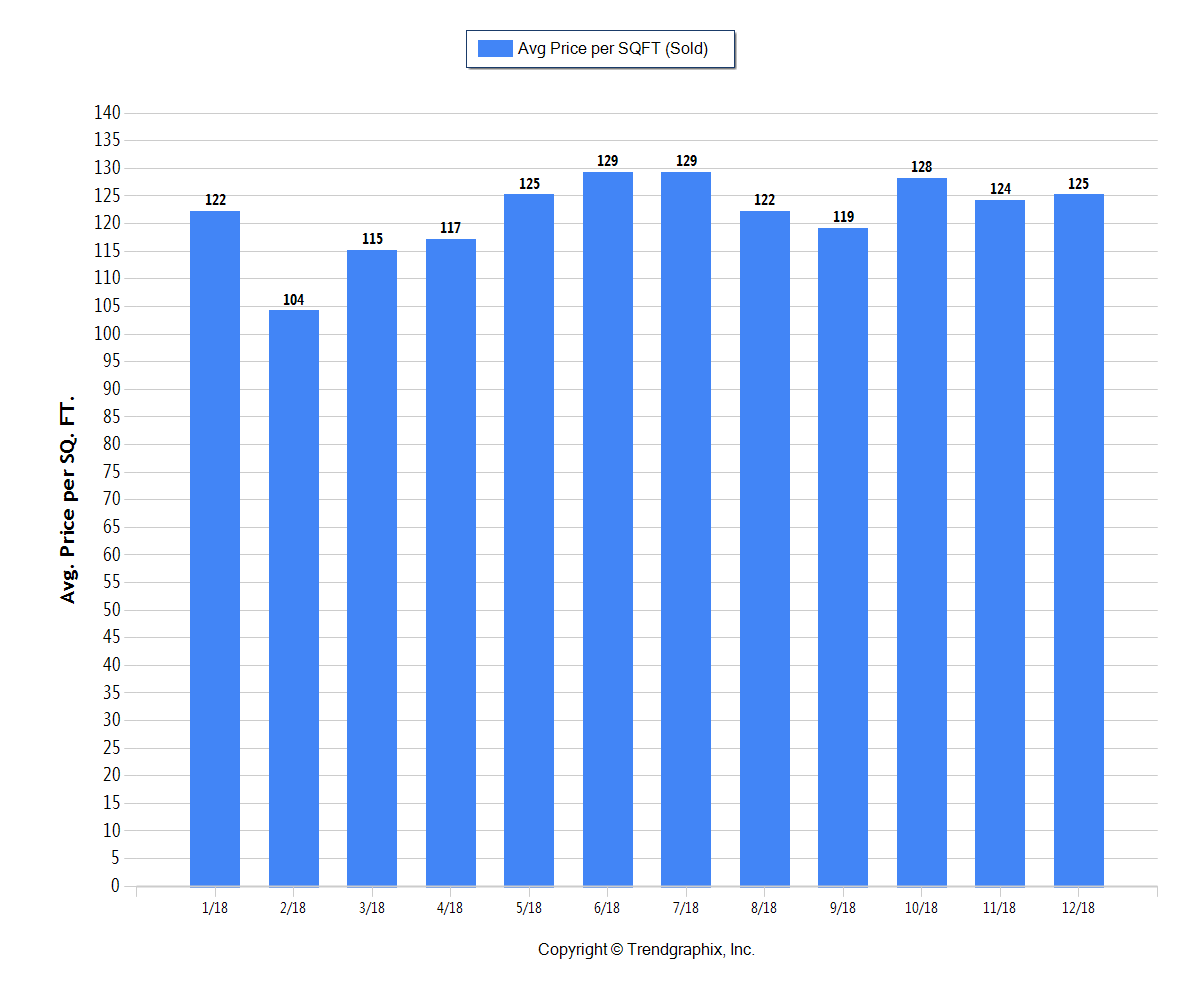 Figure 2
If you are interested in selling, buying or investing in a home in Solon, contact our team to get started!