Westlake Market Analysis 2018
Jiang Real Estate has compiled a detailed market analysis of a variety of areas and suburbs in the Greater Cleveland area for 2018. This information is very useful to individuals interested in buying a home, selling a home or investing in real estate! If interested in further consultation and visiting open houses please call 440-249-0639. Our offices have a professional real estate team, legal team, and bilingual Chinese and English customer service staff members who are dedicated to serve you!
The area we are going to analyze and discuss today is the Western Cleveland suburb of Westlake, Ohio! The city of Westlake was first incorporated in 1957, with roots dating back as late as 1810. Since its incorporation, Westlake has steadily grown and become a great town not only for families, but also for business ventures and tourism. As of the 2010 census, the population of Westlake was approximately 33,000 people.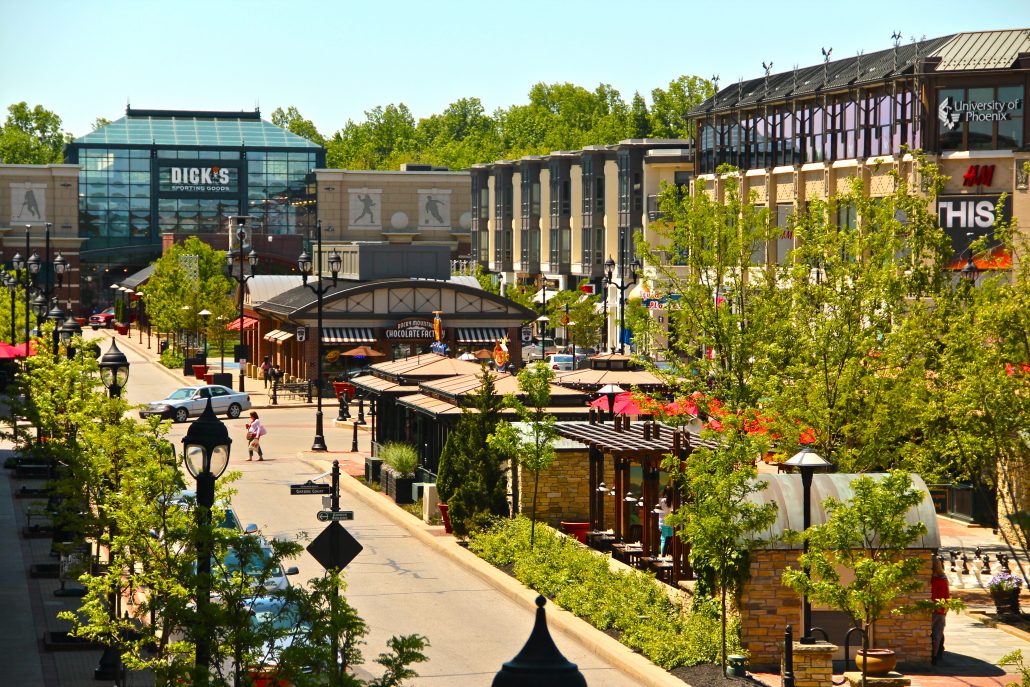 Westlake, Ohio
As a city, Westlake is always growing their population and businesses in the area. The average number of days a house is on the market in Westlake was considerably lower in 2018, ranging from 7-39 days less than the average (see Figure 1). Houses in Westlake are in high demand due to its amenities. Westlake has wonderful school systems, top tier medical care (including the world renowned Cleveland Clinic) and endless recreational activities!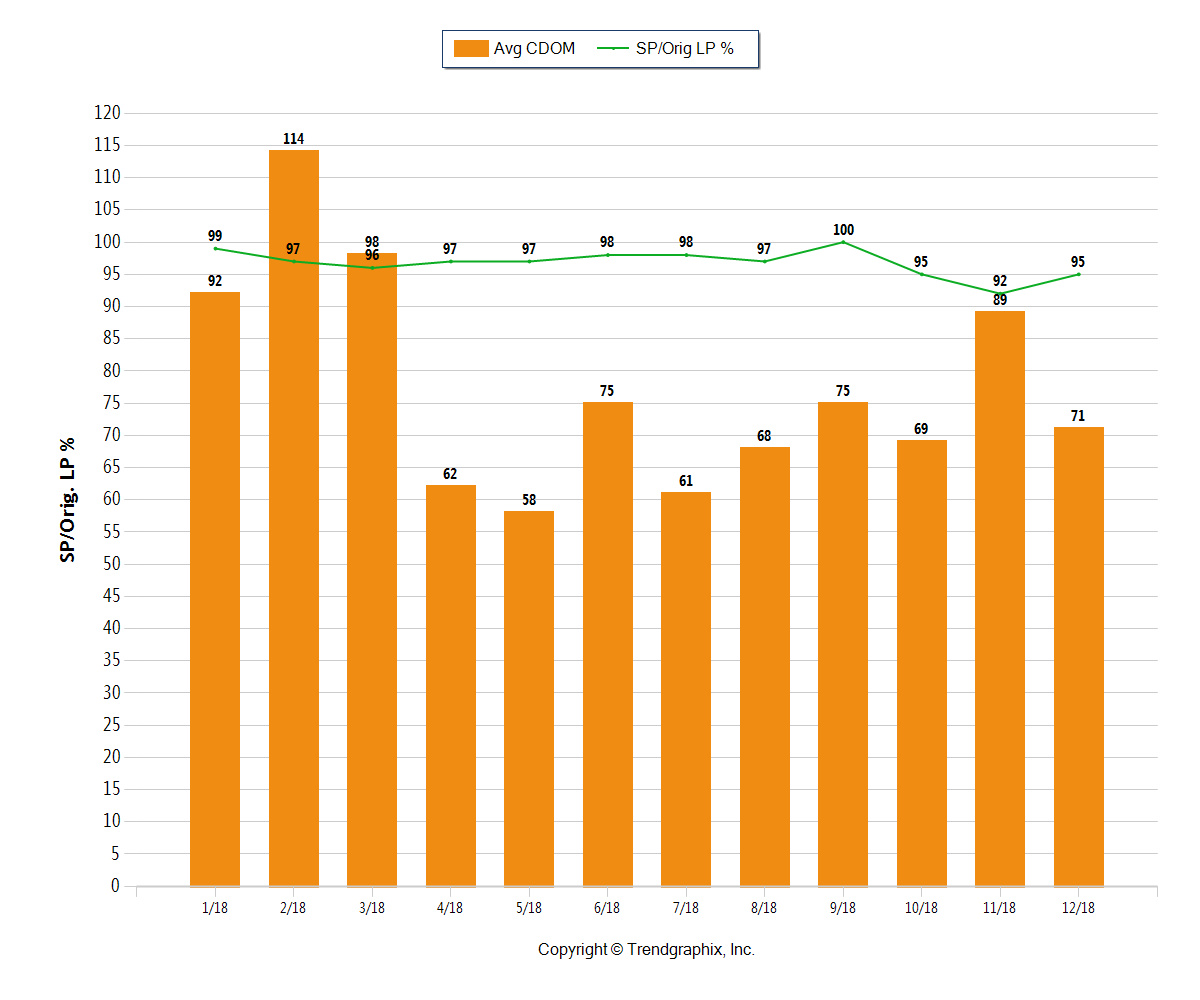 Figure 1
The average price per square foot in Westlake is about $130 as of December 2018. This remained relatively stable in the city throughout 2018, with minor increases and dips from month to month (see Figure 2).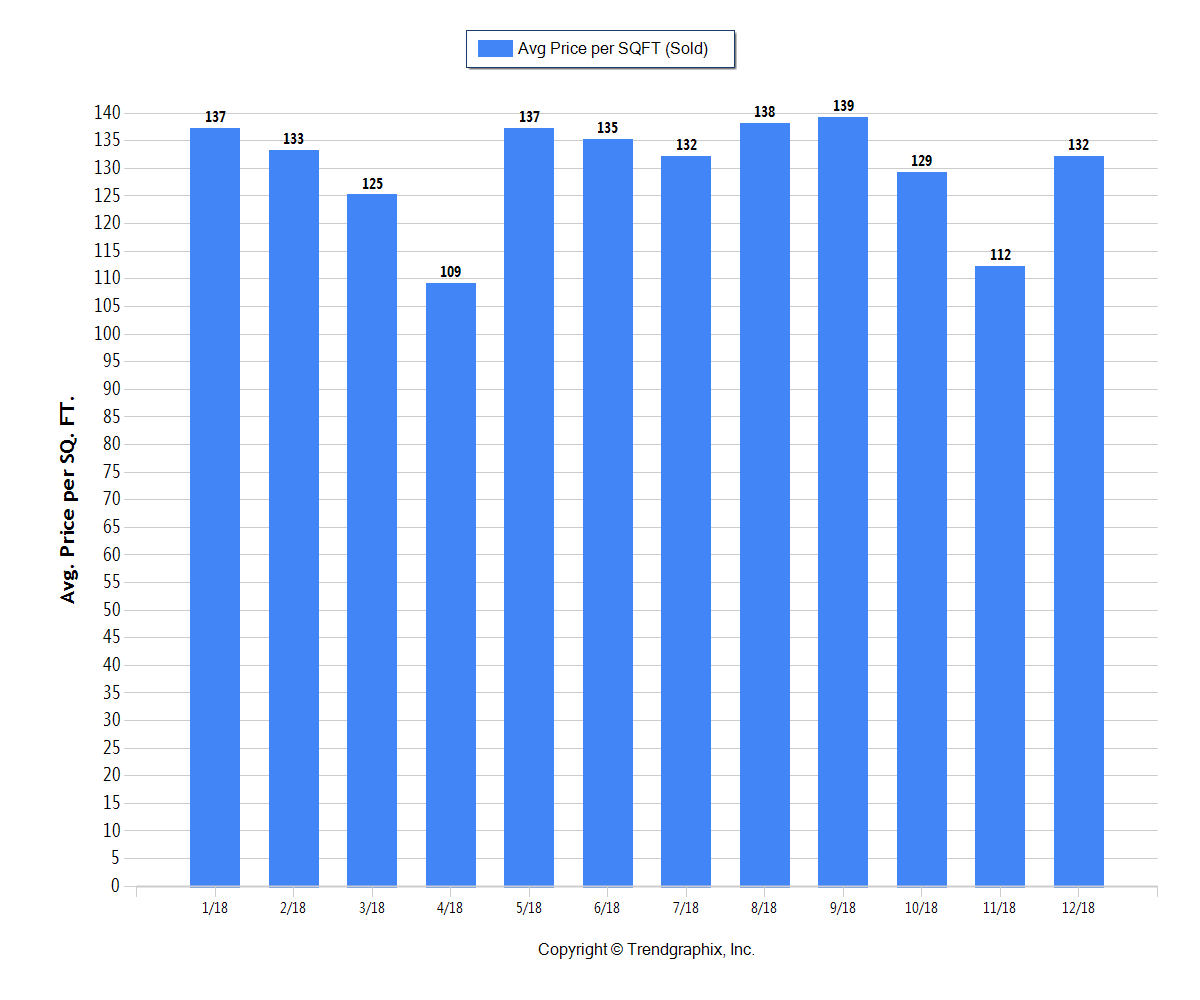 Figure 2
If you are interested in selling, buying or investing in a home in Westlake, contact our team to get started!